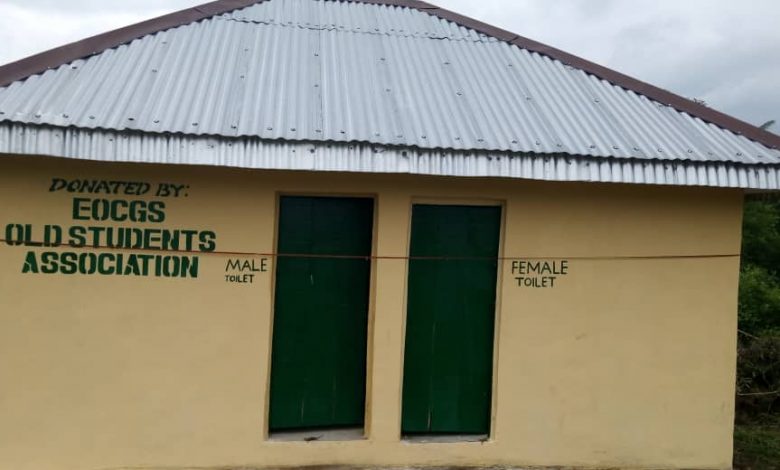 Archive
EGBA-OBAFEMI OLD STUDENTS ASSOCIATION DONATES FACILITY TO FORMER SCHOOL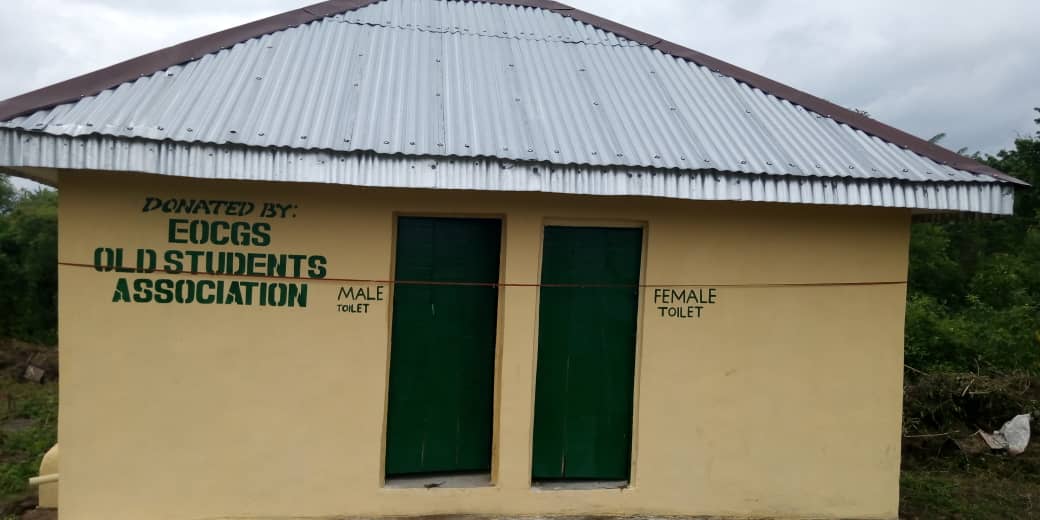 The handing over ceremony took place at the school, in the presence of  the traditional ruler of the town, Olu of Obafemi, Oba Taofeek Owolabi,  officials of the Parents Teachers Association(PTA), school staff and management, as well as the students and sizeable number of the old students.
Penpushing reports that, in the team include; Barrister Benjamin Ogunmodede  (a pioneer teacher of the school), Chief Musiliu Onifade(National President of the Old Students Association), Liafis Aina(Secretary), Dimeji Kayode-Adedeji (Public Relations Officer),Muyiwa Ogundipe(Welafe/Social Officer),Deaconess Taiwo Ajala(Assistant Welfare/Social),Alhaji Mutiu Dada(Treasurer) Semiu Bello(member),Monsuru Jolaosho(member) and Kayode Soyinka(member)
The President of the Association, Onifade in his speech recalled that the formation of the association was put in place in 2016 after failed efforts some years back, adding that, the former students were encouraged on this task through a pioneer teacher of the school, Barrister Ogunmodede.
'Many of the old students have made various efforts to ensure that every one who passed out of this institution come together under one umbrella of old students association, but this was not to be until our mentor Barrister Ogunmodede in his charismatic manner mobilizes us  at the first meeting in his house in 2016. The 102 old students elected the present executive and we are where we are today'
Penpushing further reports that, Onifade appreciated the efforts of the former Principal of the school, Mrs Ajiboye who he said contributed in encouraging the former students, adding that,'Egba-Obafemi Grammar School had faced myriads of problem, no teacher, no toilet, dilapidated classrooms, poor environment', lamenting that all these no doubt demoralized both the teachers and students
'It is clear that in Nigeria of today, Government cannot be left alone to tackle these problems ,hence, the efforts usually made  by the Non-Governmental Organisations and Captain of Industries to do  all they can to support educational institutions'
'Today, the old students of Egba-Obafemi Community Grammar School have risen to be counted. Today, a block of six toilets is completed for the usage of the school to the glory of God. This is just the beginning',
The former students assured that every other challenges the school is facing will be carefully scrutinized and 'whatever steps that needed to be taken to sort it out either directly or indirectly will be taken. However, this cannot be done without the cooperation of the school authority, the students, parents and the community at large. This is where we will need the help of all'
Penpushing also reports that, the Traditional ruler of the town, Oba Taofeek Owolabi who is also old students of the school, expressed appreciation to the old students association for the initiative, adding that, the project was just the beginning of other projects for the school.
The royal father used the occasion to advise the students to avoid cutting corners as avenue to get to the top and be relevant in the society, pointing out that, to attain success they must be committed and show dedication to their education
'I want to encourage you students, to avoid cutting corners. There is no short cut to success, but what is important is to show commitment to your education, if you want to be relevant in the society', the traditional ruler emphasised