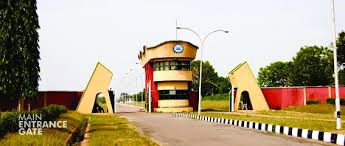 Archive
DANGOTE TO ACQUIRE N220MILLION CEMENT EQUIPMENT FOR FEDERAL POLYTHECNIC ILARO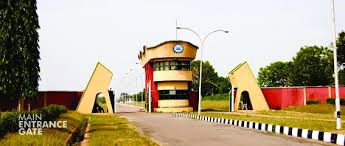 The Rector posited that as soon as they get the equipment the institution will begin the course, adding that, "we have collaboration with Manufacturers Association of Nigeria, MAN, a cement group  headed  by Dangote'.
 'He sponsored the curriculum  for the cement technology and  to the glory of God  Dangote  has approved  equipment  worth N 220million for the polytechnic so we are waiting  for the equipment  before we can start the courses  on cement  technology'.
 "Through MAN we recently exhibited some of the equipment that we have already invented. We have supplied many companies some of our equipment and some other companies  are still ordering for them"
Penpushing further reports that Aluko submitted that the institution is  waiting  for the Minister  of Science  and Technology to give approval  to launch  the inventions officially, adding that.the institution has fabricated palm oil producing line and  electric  mail  box prolification.
The Rector explained that all the inventions have shown that are working diligently for the polytechnic, stating, "In our primary mandate, that is in research and development, the polytechnic has not been lagging  behind.
"We know the problem  of unemployment in Nigeria so that is why we are making  sure that  we add value  to all of our products so as to perform  effectively  when they get to the labour  market. We are the only  school in Nigeria  that have a driving  school  because  we notice that there are some job that  will require that you  have driving  experience'
'For example  if you  are a journalist  and your editor  wants you  to cover  an assignment and he gives you a vehicle  to convey you  there,  he will not give you a driver  that will  drive you  so you must know how to  drive and  that is why we have introduced  driving  as a course" he concluded