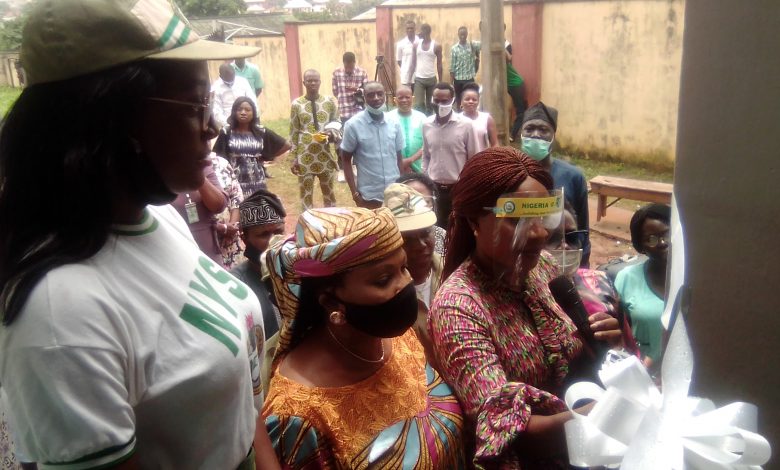 Health
Corps member tackles coronavirus with provision of hand washing points in Ogun State markets
Yanju Uwala in Abeokuta
A member of the National Youths Service Corps (NYSC) and an Economics graduate of Obafemi Awolowo University, Ile-Ife, Miss Moyosoluwa Kolawole has constructed hand washing points for market women in Itoku market, Abeokuta, the Ogun state capital.
Penpushing reports that Kolawole who said the gesture was her contributions towards the bid to boost fight against coronavirus pandemic,also renovated a Hostel Block in the Juvenile Correctional Home, at Asero, Abeokuta to  support the government.
The 22 year old lady ,while speaking  said that it's was in bid to support the government and ensure the safety of market women of the state and also bring joy to the faces of the Special Children of the Juvenile Correctional Home that she embarked on the project.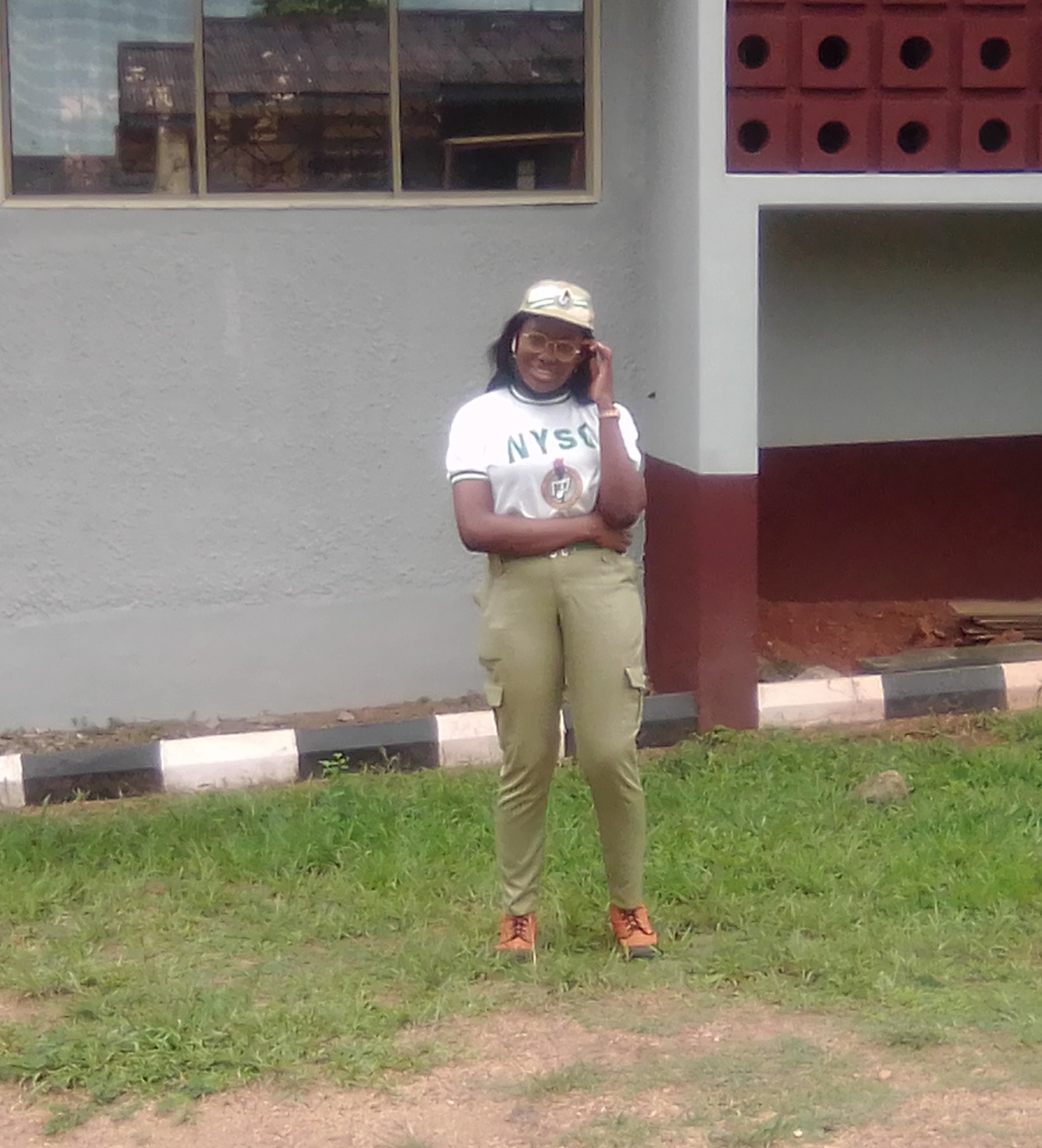 Penpushing also reports that, while commissioning the hand washing point project, the State Coordinator National Youth Service Corps (NYSC), Dr (Mrs). Belinda Amanze Faniyi, commended the donor for the gesture and her good initiative, adding that its a way of giving back to the community.
"She has deem it fit to give back to the community in which she's doing her primary assignment, she has also observed the self means of the host community of where she is serving, especially of this kind of the COVID-19 pandemic when we now have to adhere strictly to the protocols of COVID-19'
'She has deem it fit to come to Itoku Market, having realised that there is need for hand-washing tap provided for the community, and she has achieved this which is one of the objectives of the NYSC which is for corp members to impact in the environment they find themselves, she has done this and we ought to commend her efforts.
"And we say a very big thank you to the Iyaloja Kemta Adire Market, Alhaja S.A. Akanmo, for the support you have also given her, the market people here and those who are here today, to celebrate and witness this occasion, we want to welcome you all to this occasion and we want to say thank you very much", she said.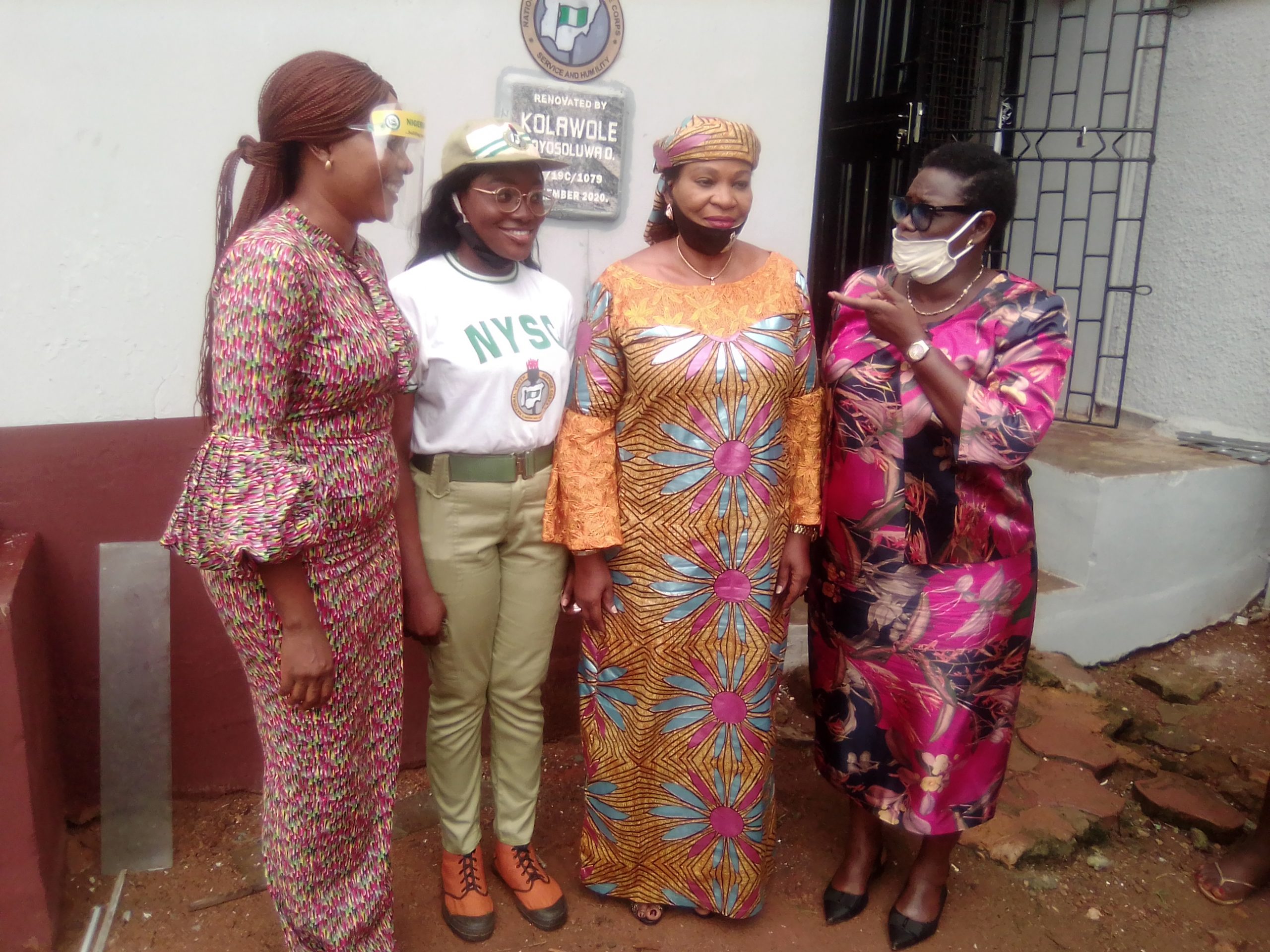 Penpushing  reports that the the Special Adviser to the Governor on Women Affairs and Social Development, Honorable Adijat Adeleye-Oladapo while commissioning the project at the  Juvenile Correctional Home  commended the corps member for her philanthropic gesture.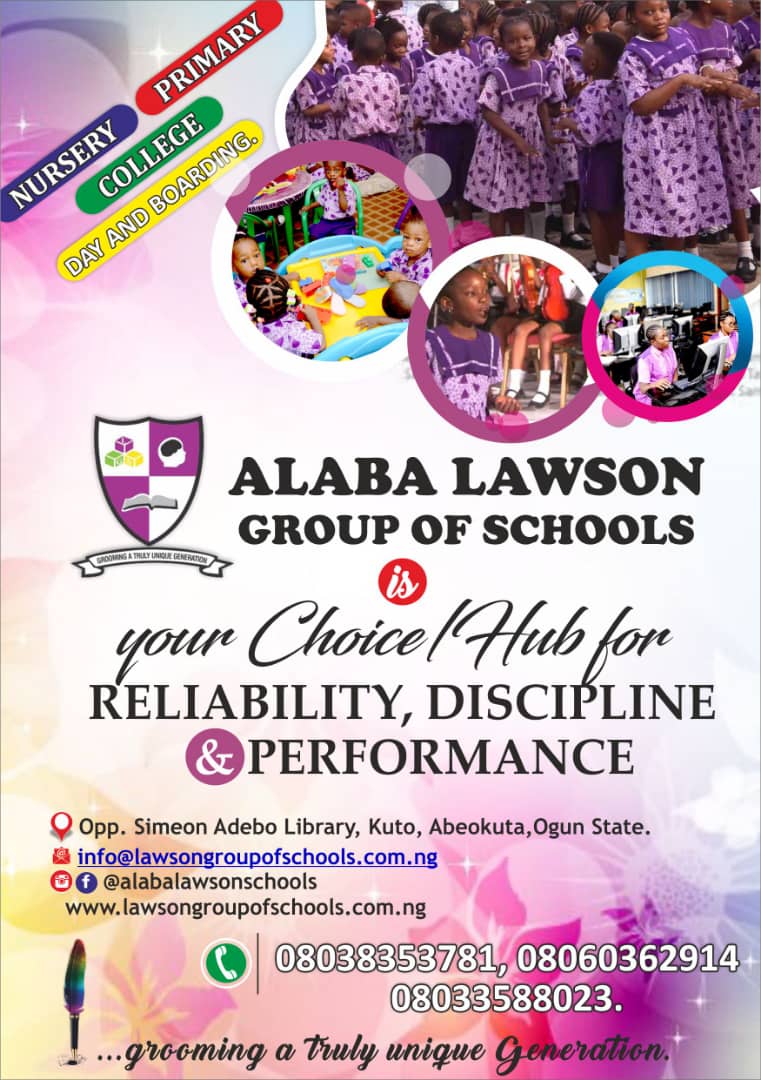 "Just like I said earlier, I am using Moyosoluwa as a challenge to other corps members, she would have just sit down back there and said "there is pandemic, there is nobody to give me money, I cannot do anything", but she took up the challenge and didn't just do anything but did something that touches the heart and not just any life but lives of these children and a great one and I want to use her as a challenge to other corps members, when there is a will, there will always be a way"
Penpushing further reports that, the Special Adviser on Women Affairs when what might be government have for the donor after her service said, she was not authority to make pronouncement, but noted that she deserves recommendation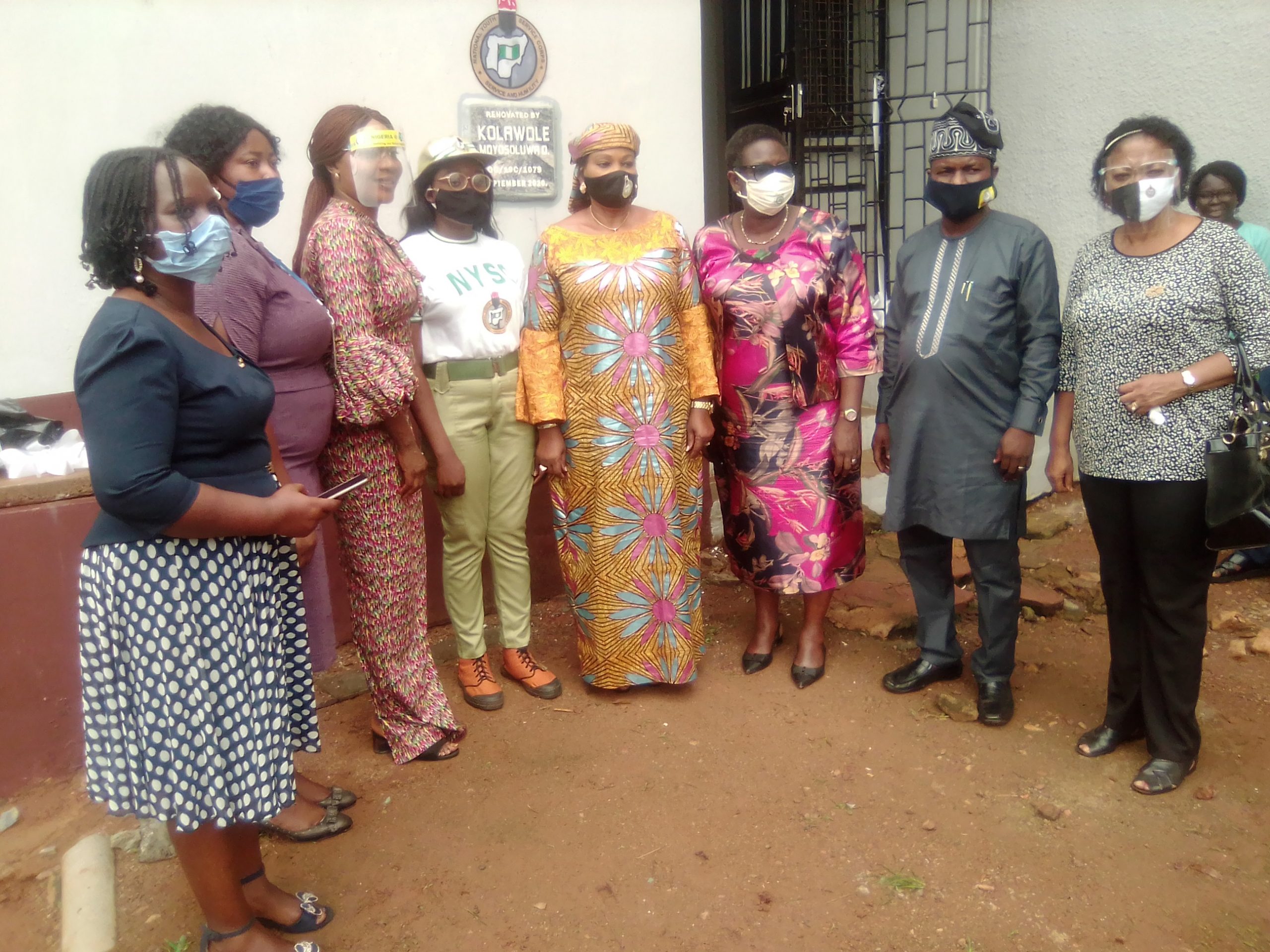 "I wouldn't want to commit myself to something I don't have authority over, but she deserves whatever the government can do for her, we would be recommending but I won't tell you what we will be recommending but we will not just recommend just commendation letter, the whole thing lies on His Excellency, but I know the Governor, the Excellency likes Intelligent people, he likes brilliant people and Moyosoluwa has done well, she has distinguished herself, she has separated herself from the Corps, so I am sure that the Excellency will surely do something for her but what it will be, I don't know, he will surely appreciate her," she said.
The Head of Hospitality Sector Tax Audit and Investigation, Ogun Internal Revenue Service (OGIRS), Mr. Folorunsho Abiodun also eulogised the corp member, who served with the agency saying that she's a wonderful worker under the agency.
"She has proved to be a wonderful girl, no matter what is giving to her, she has always show a kind of readiness, she will do such assignment within shortest time possible, always eager to know or have a lot of attributes. But to God Almighty that she has been able to perform this wonderful project and I wish her a very successful endeavour in the nearest future, as everyone that is here present", he said.
Penpushing reports that notable dignitaries at the twin event include: Permanent Secretary, Ministry of Women Affairs and Social Development, Mrs Melutia Ogunremi as well as the Director Social Welfare Services, Mrs Egbeolowo and officials of the State Inland Revenue Service were also present at the commissioning of the projects.