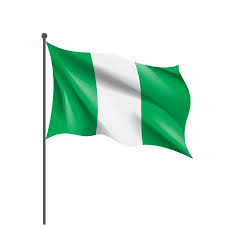 Features
Communique issued by "Think Tank on Nigeria': A Policy Advocacy on July 5, 2022 with focus on Youth engagement
PREAMBLE
The "Think Tank On Nigeria(TTON)" organization is a policy advocacy platform with over 250 members of various professions drawn from the different geo-political zones of Nigeria. We discuss and analyse Nigerian policies and politics with the aim of proffering solutions to developmental challenges that the country might be faced with. Rich contributions are made by experts in different fields which could be converted to veritable actions if adopted, in order to bring needed positive changes. The deliberation held was a continuation of the first Communique by the organization – Communique No. TTON/1/2022 – which centered on Youth Engagement.
The sectors which engage the youths the most were highlighted in the Communique and these were Sports, Education, Entertainment, Politics, Agriculture, Industrialization, ICT and the Cottage industry. Thus, this particular discussion was aimed at identifying those factors that prevent the entertainment and sports sectors from being put to maximum use in engaging youths. It was moderated by Engr. Dideolu Falobi, the Convener of the Platform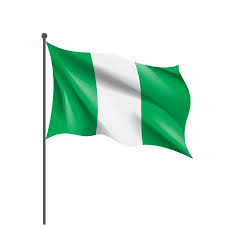 OBSERVATIONS
The participants observed that:
ENTERTAINMENT
Nigeria is blessed with many talented youths who are very passionate and more interested
in exploring this sector. This is evident in the burgeoning number of youths who are into music,
comedy, movies etc. If harnessed, entertainment could become a trade which would increase the
country's GDP.
The sector faces so many challenges, among which are Piracy, Devaluation of Naira,
inconsistency of government policies, lack of originality, inadequate expertise in digital marketing,
Poor content, lack of prerequisite structures for success and poor funding.
Though the sector could be good and beneficial, there is too much immorality, thus defeating
the objectives of sustainable development of youths. Hence, the high rate of depression, suicide
use of drugs and other associated vices amongst Entertainers.
The cost implication of literary entertainment (Production, Distribution, Advertisement etc.)
continues to serve as a clog in the sector's wheel of progress.
Entertainment has the potential to employ a lot of youths if properly structured and funded.
Jingle-songs dominate in music and it is limited by lack of the massive spread character and
professional-intellectual contents that speak to the upper economic echelons of the society.
Getting messages across to people in this category is crucial in getting a greater share of
international market of listeners, sponsors etc.
SPORTS:
This sector provides lots of benefits not just to the economy but to the general populace in
terms of the health of the body and the mind as well as discipline even though it could be
competitive and monetised.
The most targeted sporting activity in Nigeria has been football, leaving out other sports like
handball, volleyball, basketball, boxing, wrestling, athletics etc some of which used to be popular
in the country. Even local football has been relegated to the background!!!
There is need to create an engagement pyramid for sports despite our limited resources.
KEY RESOLUTIONS/CONSENSUS OUTCOME
ENTERTAINMENT
The Government needs to help implement policies that favour the entertainment industry
personnels/ stakeholders for higher profitability e.g. film production, trademark and patent policy,
label protection and so on. These policies will aid proper regulation and monitor value standard
such as Entertainment Ratings. This would be based on consumers' perception and critical
analysis by industry experts. These experts will proffer solutions on how to change the narrative
using controlled scripting or type of storytelling to attract producers e.g. giving support grants to
initiators of a particular type of story or script.
Creativity thrives only in a conducive environment. Thus, the government should shift focus to
policies that provide environment for entertainment to thrive. The steady devaluation of Naira and
bad economy frustrates the efforts of youths in this sector. Thus, the government should
implement policies that will improve the economy of the country.
People in entertainment should optimise best practices while guiding against lack of originality
and poor content. If looking deeper into the African culture will inspire originality, then content
should be sourced from our rich culture.
The skill of digital marketing should be acquired and engaged, as it helps in the marketing of
ideas and products as well as in the packaging and presentation of services
Effective systems, structures and processes will go a long way in elevating the sector.
There is need for restructuring. The sector should look into centralization of production just like
the developed countries where nearly every production is done in one place (America – Hollywood
and Britain – Pinewood.). Thus, a brand should be created and projected to integrate the
aspirations of the Individual, the Corporation, and the Community.
The government should support the sector through funds, subsidies, grants and other direct
incentives as exemplified by leading economies around the World e.g. America.
SPORTS
The government should implement policies that will aid talent development from pre-teenage
years, as well as creation of facilities and culture for general sports participation. These should
include empowering of teams and academies for different age brackets, where they can access
trainings and develop their talent.
Parents also need to, and should be encouraged to support their children who have interest in
sports.
The government should work on the privatization of football- Nigeria flagship sport and all other
sports while the Government remains as a regulator.
The Federal, State and Local governments should also encourage the sector by providing at
least a good stadium for each town, ensuring that every student from primary school get involved
in at least 2 sporting activities. In addition, local governments should be mandated to have a
department for sporting activities.
The Central Bank of Nigeria(CBN) should also create a department for sports and sporting
activities and ensure that commercial banks follow suit.
The state and local governments must be proactive and innovative in seeking sponsorship from
the private sector as CSR programmes.
The government should come up with well-thought out legislations that would persuade the
private sector to provide sponsorship for sports while enabling control, transparency and
accountability to the government which should provide solid incentives for investors in this sector.
Platforms should be established by the government, charged with coming up with sporting
activities that can keep youths busy during school vacations.
The government should ensure that the education sector restores inter-house sports and inter-
school sports competitions at Local Governments, State and Federal Government Level. Age
grade competition in all sports should also be restored as part of talent development and
identification process.
Housing and Estate agencies should ensure that there are, at the least, moderately equipped
sport centres in estates and neighbourhoods.
Endorsed by:
Engr. Dideolu Falobi, FNSE, FloD
Temitope Olofinsawo
Oluseye Ekun
Dr. Adegboyega Ehinmowo
Femi Adetunji-Teniola
Pst (Engr) Sunday Ojemoron
Engr. Olusegun Afolabi
Engr. Adekunle Bello
Rotimi Benjamin
Comrade Ahmed
Philip Adewunmi
Arikhan Peter, CEO Smartcheck Security
Elsie Ezekiel
Richard Oladotun Agbaje
Oni J. Oluwole
Olojo Ayokunle Sunday
Prince Folagbade Kudehinbu
Engr. David Adeyeye
Adepoju Akinleye Caleb
Leke Bodunrin
Engr. Solomon Okogun
Egr. Oguara Rankins
Emeka Madu
Omosewa Arowolo, GMNSE
George Udoh, SEF-HKS
Simon Jael Amarachi
Oluwaseun Babafemi
Engr. Adeshina Osinloye
Adebusuyi Tobiloba Adeleye
Tajin Olusegun Taire
Oluwadunsin Mobolaji Olugbenga
Dimeji Kayode-Adedeji
Sunday Toyin Abidemi
Engr. Akinwande
Oladipo Yinka
Engr. Anas Suleiman
Isiaka Lawal
FOOTNOTE: You want to share story with us? You want to advertise with us? You need publicity for product, or service, or   event? Contact us on WhatsApp +2348073463653 or email [email protected]