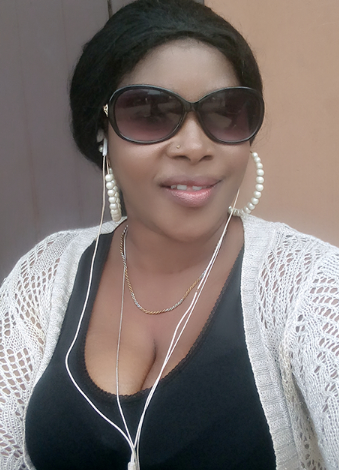 Yanju Uwala in Abeokuta
An upcoming movie  actress, Kehinde Adesanya,  has made known plans towards release of  new movie production titled 'Ashabi Afejewe', pointing out that, it is a movie that will make a great difference in the industry.
Penpushing reports that the Adesanya, made this submission known during an interview, when talking about her upcoming movie, challenges in the industry and issue of piracy within the movie industry, on Thursday, at Abeokuta, Ogun State capital.
The Ibadan based thearter practitioner  said the new movie is her first production, and it is with the title of the new movie that, people do call her, which now makes it her stage  name she is popularly known with.
"People know me as "Ashabi Afejewe" because it is my new film. I can call it my first production, because we have done some productions earlier but "Ashabi Afejewe" is a kind of production that makes a great difference, though it's yet to be out and despite that, the calling of "Ashabi Afejewe" right and left is making turn, and those who don't call Ashabi, will definitely call Afejewe, and vice versa, so that is it"
Penpushing further reports that while speaking on what made her to go into acting and challenges being faced in the industry,  said her love and passion for the movie industry started from childhood
"It has been from my childhood days, that I love to sing, and I had also decided whether to sing or act but I just love acting, especially anything that deals with celebrity, and that's what made me to go into acting', she said.
"If we are to talk about challenges in this industry, I have many challenges, is it about going to location, and there is no food, no accommodation, how many do one needs to talk about these challenges or to go to work and not have anything at end of the day, but I thank God for today", she said.
The actress, while speaking on numbers of movies she had produced and have also featured in, disclosed that they are uncountable, adding that there are many movies she had featured in and also produced.
"I can't really count the number of movies that I have featured in, there are various number of movies, such as, "Olori Meta, Opa Alariwo, Igbiyanju, Palapala Iluapala, Aimasiko", and different sort of movies that I have featured in but my own movie, "Alaojo Kan, Oku Ajoji", and this is my third film, "Ashabi Afejewe", so coming soon, it is 1-0, that I will enter into its location by next week Thursday, so may Almighty God help me"
Penpushing also reports that the actress stated that pirates are the main challenges of the movie industry, adding that they always bring out movies even before they are already released to the public.
"You see the only thing is for us to beg pirates, because they are our problems, there are many of our artistes that are no more as at today. The pirates are part of those who caused the quick demise of these our artistes that are no more today'.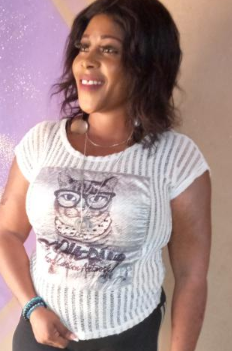 'As a result of when one used millions of Naira to produce a movie and yet those who doesn't want one to enjoy his or her work, when one shot a movie of ₦1million, ₦2million  and before its final production, it's already out and yet on the ₦1million one does not have any gain on it'
'And yet some people went to the level of having loan to get this movie done, so I don't know how we can do it but the theatre industry is already destabilised, but we are pleading unto God because it's when one becomes prominent that one have gains in theatre'.
'So those that are now higher in the industry, so not fall back and we too should reach the high level within the industry, and also pass through our veterans in the industry. Concerning the government, I can't really say this is what they can do as regards the issue, because we ourselves have tried but what can the government do?'
'Except the government only supports us that I think will work out, because we have done many things but yet all fell abortive, but these our marketers can be seen as those behind it, because without their support, there won't be anything called piracy, because they are the ones (marketers) given the master CD, so how can the master CD now get to the hand of the pirates, so also we can likewise say we are the one doing ourselves too."
Penpushing reports that Adesanya, however made it known that the new movie will be launched on December 20, while it will be out into the society for public consumption between December 24 and 25.
"By God's grace, we will be launching the movie by December 20, 2020 at Genesis Hotel, Challenge in Ibadan, Oyo State, and our musician for the day is Alhaji Taiye Akande Currency, he's the one to play for us that day and our clothes is just ₦5,000 per four yards'
'And I want every lovers and fans of Ashabi Afejewe to come and eulogise me that day, and after the launching the movie will be out between 24 and 25 December, so you're going to watch it for the Christmas celebration. So I wish you all to keep waiting for it", she stated.