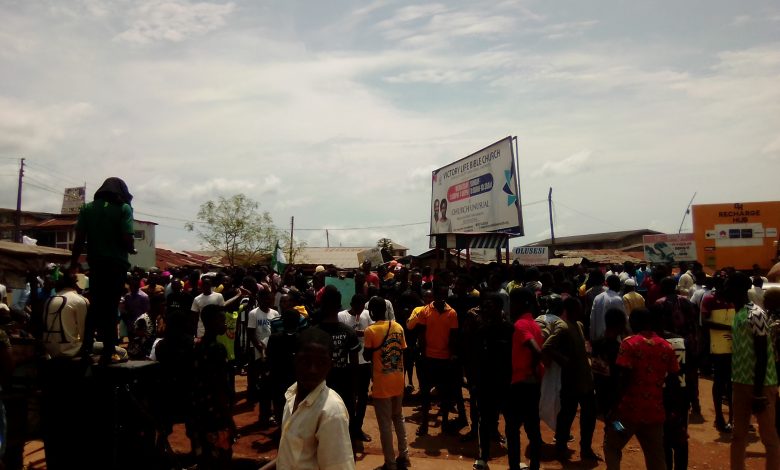 Metro Plus
Anti Robbery Squad protesters take over Abeokuta-Ibadan road
Yanju Uwala in Abeokuta
Hundreds of youths on Monday as part of the ongoing end to the activities of the disbanded  Special Anti-Robbery Squad (SARS)  took over the Abeokuta-Ibadan Expressway along Camp junction to continue the protest  in Ogun State
Penpushing reports that the youths who were mainly students of the Federal University of Agriculture, Abeokuta (FUNAAB) and Federal College of Education (FCE) Abeokuta, Ogun State capital, had converged on the busy road as early as  6am  with various placards of protest
The inscriptions were written as follows; "SoroSoke – End Police Brutality, End SARS, End Police Brutality, I am a Data Scientist, Not a Criminal, #End SARS #SoroSoke, We are the monster you made #EndBadGovernment, I have my right to be heard, SoroSoke #EndBadGovernment, Na textile Designer I be, I no be criminal, Moti SoroSoke, Buhari has been a Bad Boy #MotiSoroSoke #EndSARS, #EndSWAT, #EndPoliceBrutality, #5for5".
Penpushing further reports  that, the leader of the protesters, Taiwo Adediran, said to be a former student of Federal University of Agriculture, Abeokuta (FUNAAB) while speaking explained that the protest was focused demanding for justice, for ourselves and for our heroes that have lost their lives.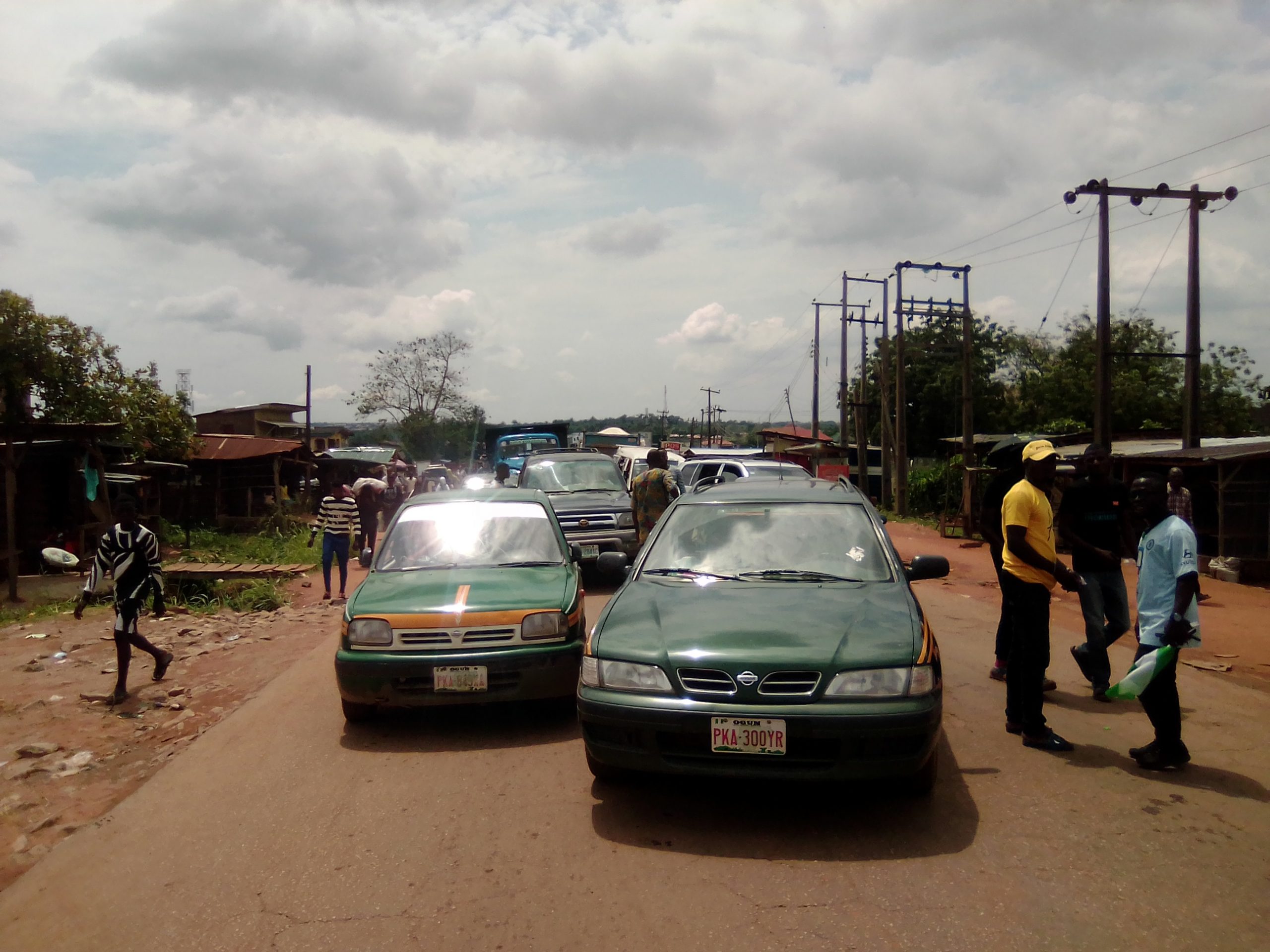 "We are not here because we are lazy, not because we don't have job, nor because we are sleeping in our homes, but because we want justice for our heroes that have died, that have lost their lives to the #EndSARS we are protesting for. Now, what do we want and what do we clamour for, #EndSARS".
Penpushing  also reports that a student of the Federal University of Agriculture, Abeokuta (FUNAAB), Abdullah Olowolagba in his remarks said the protesters were with one voice on the course.
"We are here for a good course, and should not bastardize it. We are here with one voice and not to fight, and justice as Nigerians, there is no one that doesn't have one or two things he or she is doing, we are not rascals, we are saying NO to bad government, we are saying NO to injustice, we are saying NO to Police Brutality"
Penpushing reports that, while also speaking on the protest, a student of Federal College of Education (FCE), Abeokuta, Abe Olamide, said the country need total restructuring, and called on Nigerians to embrace the protest.
"This Country as we know needs total restructuring and we are not here for fight, but for the upkeep and development of this country. So therefore, let's come together as we have ten demands for the government, but the #EndSARS is our primary demand"
The protesters, who also mounted barricade in number of entry point to Abeokuta, however made it known that the protest is not for the "Yahoo-Boys", but rather doing it for our own purpose, also they demanded an end to police brutality.