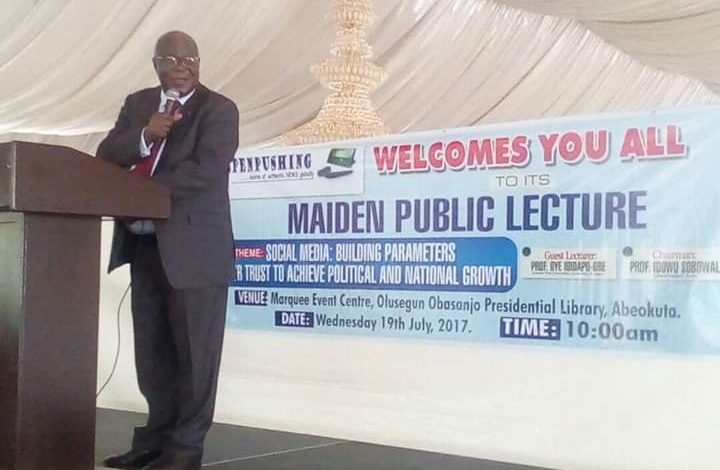 Opinion
𝗚𝗼𝗼𝗱𝗻𝗶𝗴𝗵𝘁 𝗗𝗶𝘀𝘁𝗶𝗻𝗴𝘂𝗶𝘀𝗵𝗲𝗱 𝗣𝗿𝗼𝗳𝗲𝘀𝘀𝗼𝗿 𝗢𝘆𝗲𝘄𝘂𝘀𝗶 𝗜bidapo-𝗢be (𝗢𝗙𝗥, 𝗙𝗔𝗦)
Was charging my phone and it kept beeping at an alarming rate, I checked to find several messages asking whether it is true "that Prof has gone." I made a few inquiries and Alas, it is sad but true! You have completed your course in this 𝘴𝘵𝘰𝘤𝘩𝘢𝘴𝘵𝘪𝘤 𝘴𝘱𝘢𝘤𝘦 𝘢𝘯𝘥 𝘵𝘪𝘮𝘦 and transited to the place of rest!
He was the best graduating student of UNILAG in 1971, a commonwealth scholar and pioneer of Martingales process, pioneer MD of UNILAG Consult, Chairman of Presidential Brain Drain Panel in 1988, former VC of UNILAG and of Ndufu-Alike Federal University, former President of the Nigeria Academy of Science.
I first encountered the genius in 1987 when he taught my set Engineering Statistics and Computing. He was the youngest professor then and noticeably brilliant. He didn't spend much time in class but imparted more than many.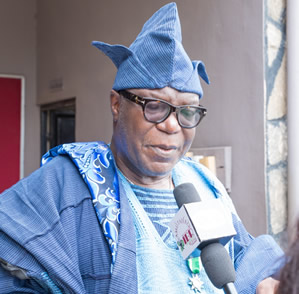 He later became my M.Sc and PhD supervisor because at postgraduate level, I switched from Civil Engineering to his field of Engineering Analysis. He was a great mentor who pointed one to useful resources and contacts.
My most cherished moments with him were the days he was Dean of Engineering in 1995-1999, when we would be in the office till late at night addressing both academic and other issues. As one of the few 'computer gurus' then, I functioned informally as his Secretary and deputy PA. He arranged my exchange scholar visit and post-doc at USA with Prof. 'Deji Badiru.
Under his leadership, we co-authored numerous research publications in the areas of Engineering Analysis and Artificial Intelligence; from solving simultaneous non-linear equations to generalized solutions to the pursuit problem, from probabilistic design of active structures to robotics obstacle-avoidance.
As NAS President, his EXCO nominated myself and Dr. Emmanuel Unuabonah to the Dallian 2009 World Economic Forum / Young Scientists event in 2009, and supported our report and effort to establish the Nigerian Young Academy in 2010.
It was at that global forum that I obtained the Inter-Academy Panel Young Scientist Award and won a $20,000 grant to "localize my Lainos World edutainment software product into 7 international languages and study its effectiveness as a learning tool."
𝑻𝒐 𝒉𝒂𝒗𝒆 𝒃𝒆𝒆𝒏 𝒕𝒓𝒂𝒊𝒏𝒆𝒅 𝒃𝒚 𝑶𝒚𝒆 𝒂𝒏𝒅 𝑽𝑶𝑺𝑶 𝒊𝒔 𝒕𝒉𝒆 𝒃𝒆𝒔𝒕 𝒕𝒉𝒊𝒏𝒈 𝒕𝒉𝒂𝒕 𝒄𝒐𝒖𝒍𝒅 𝒉𝒂𝒑𝒑𝒆𝒏 𝒕𝒐 𝒂 𝑺𝒚𝒔𝒕𝒆𝒎𝒔 𝑬𝒏𝒈𝒊𝒏𝒆𝒆𝒓, 𝒕𝒐 𝒃𝒆 𝒕𝒓𝒂𝒊𝒏𝒆𝒅 𝒃𝒚 𝒘𝒆; 𝒕𝒉𝒆𝒊𝒓 𝒂𝒄𝒂𝒅𝒆𝒎𝒊𝒄 𝒔𝒐𝒏𝒔 𝒊𝒔 𝒕𝒉𝒆 𝒏𝒆𝒙𝒕 𝒃𝒆𝒔𝒕 𝒕𝒉𝒊𝒏𝒈.
Together, they founded and built a great department.I spent 2020 new year day at his house and could have done same this year but for the pandemic. I didn't even know he was affected and, the news of his transition yesternight is shocking.
My consolation is that he lived a fulfilled life and made many marks; we were able to produce and present a Festschrift in his honour on Feb 26, 2020 just before the index COVID-19 matter surfaced in  Nigeria. He was to be conferred with Emeritus Professor title but the postponement of the Convocation has allowed him to heed a higher call from the Creator in whom he believed. He was a peacemaker on campus and everywhere.
It is my prayer that mummy Olusola and your children (biological and academic), friends and associates will be strengthened by the Lord as we mourn as those who do have hope. Oga, you are sorely missed…
Rest on dear mentor, till resurrection day!
Olumuyiwa Sunday ASAOLU is Associate Professor, Department of Systems Engineering University of Lagos, Lagos,  Nigeria. (Penned on January 4th, 2021)
FOOTNOTE: You want to share story with us? You want to advertise with us? You need publicity for product, or service, or   event? Contact us on WhatsApp +2348073463653 or email [email protected]